Hey there! I'm Jane Gardner
Welcome, I'm Jane Gardner and I love video so I leaped into opportunity to be a Direct Publisher with my own The Visibility Broadcasting TV Network with three TV Channels on Roku and AmazonFire and more coming in 2021.  I realized while working in this new Media there are strategies to have an Easy TV SHOW BLUEPRINT to monetize, leverage and re-purpose the TV SHOW to be seen everywhere on the internet. 
I came onto the internet in 2016 to share some wisdom and set up a business.
Having come from the "real" world, I didn't know what a Funnel was or Upsell or Downsell but I learned.
Through hard lessons, I realized
never depend on one platform for a service as it could shut down or get bought out at anytime
never assume there are guarantees without loop holes
biggest issue (not problem) for entrepreneur in business can be focus and implementation
"BSO" means bright shiny objects can be an issue of being attracted to the "next winning solution" software or tool!!
Every Saturday at 8 a.m. PST ( 11 a.m. EST)
Be on Live! We can talk but of course, there will be replays!
IMPLEMENT CLUB TV SHOW will be broadcast
on my Youtube Channel Implement.Club TV

on Implement.Club TV on Roku and AmazonFire soon!
AND you are welcome to attend the live broadcast and ask questions or watch the replays.
We will be implementing and showing HOW-TO!
Today's FREE Training all about "Business models for an Online Business"
Implement.Club FREE TRAININGS Every Sunday
Get Notified of IMPLEMENT.CLUB Free Trainings and get the Checklists and Action worksheets mentioned each week! Add your name and email to get your "GET IT DONE" worksheet!
Overwhelmed by all the choices out there for software and tools,
Frustrated by the learning curve when you do decide on a tool or system that might help you.
Learn quickly and master the software you need to run your business in our Implement Club Learning Centre with over 30 trainings for software and tools 
Each month a different Topic and Implementation DONE in less than 30 days. 
Instead of taking months, you can get your Sales Funnel  in place within weeks.
Join our Facebook Group to get support and questions answered 
Email is powerful medium to ask questions and get answers and we use it for rapid response as we don't want you stuck trying to figure out a piece of software.
Email always welcome at jgardner@implement.club
Imperfect Action is Better than No Action!
Working Step by Step slowly on a project is much better than getting stuck or losing focus on finishing!
So Implement.Club is all about getting it done , whatever it might be in your plan for making money on the internet.  You will get projects done here because there is:
Weekly Live Question and Answer Sessions
Accountability Homework
Templates , Checklists for action taking
Step by step, in a logical order, you can  get your projects done with Skills, accountability and templates, checklists.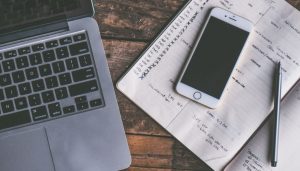 A weekly live training for the public is scheduled for Sunday at 4pm PST and Tuesdays Tech call at 6pm PST
There is weekly members only live Training and Q&A every week
If you decide you don't want to implement and get skills every month, just ask and I will return your payment within the 30 days.
Every week you will have accountability in the coaching portal to write in journal on your progress so you progress. We will be available by email if  you have any questions.
Latest Articles, Tips and Thoughts
Brian Tracy is a self help author and motivational speaker. He was born in January of 1944 in Charlottetown, PEI, Canada. He dropped out of high …
Bob Proctor is considered one of the best speakers, a business consultant and personal development coach. He's the primary contributor to the "Secret", a New York …
Need help? Book a call at a time to suit you
Not sure if we can help here in Implement.club then book a call and we'll see where you are at and how we can get you to where you want to be quicker!